In this article our Managing Director Don Lord explains the benefits of a solar power purchase agreement, how you can work out if it's right for your business, and where to start.
With more businesses looking at ways to combat climate change, and more local authorities declaring climate emergencies than ever before, many are starting to explore power purchase agreements. But what exactly are they, how do PPAs work, and what are the different types of PPAs available?
What is a power purchase agreement?
Put simply, a power purchase agreement is a long-term renewable electricity contract, typically between a business consumer and an energy producer, which seeks to reduce the risks associated with the continuously fluctuating energy market.
Different types of renewable energy can be used to generate the power required for these contracts; solar, wind and hydro (water) are the most common ones. At UKSE, we specialise in solar power purchase agreements, connecting businesses to solar farms across the UK, and creating new solar farms for every business we connect.
Solar farms work using large-scale applications of solar photovoltaic (PV) panels to generate green, clean electricity at scale. Choosing a solar PPA comes with a number of benefits compared to more regularly adopted wind farms, which are often deemed noisy, unsightly, and harmful to wildlife.
What are the different types of power purchase agreement?
Sleeved PPA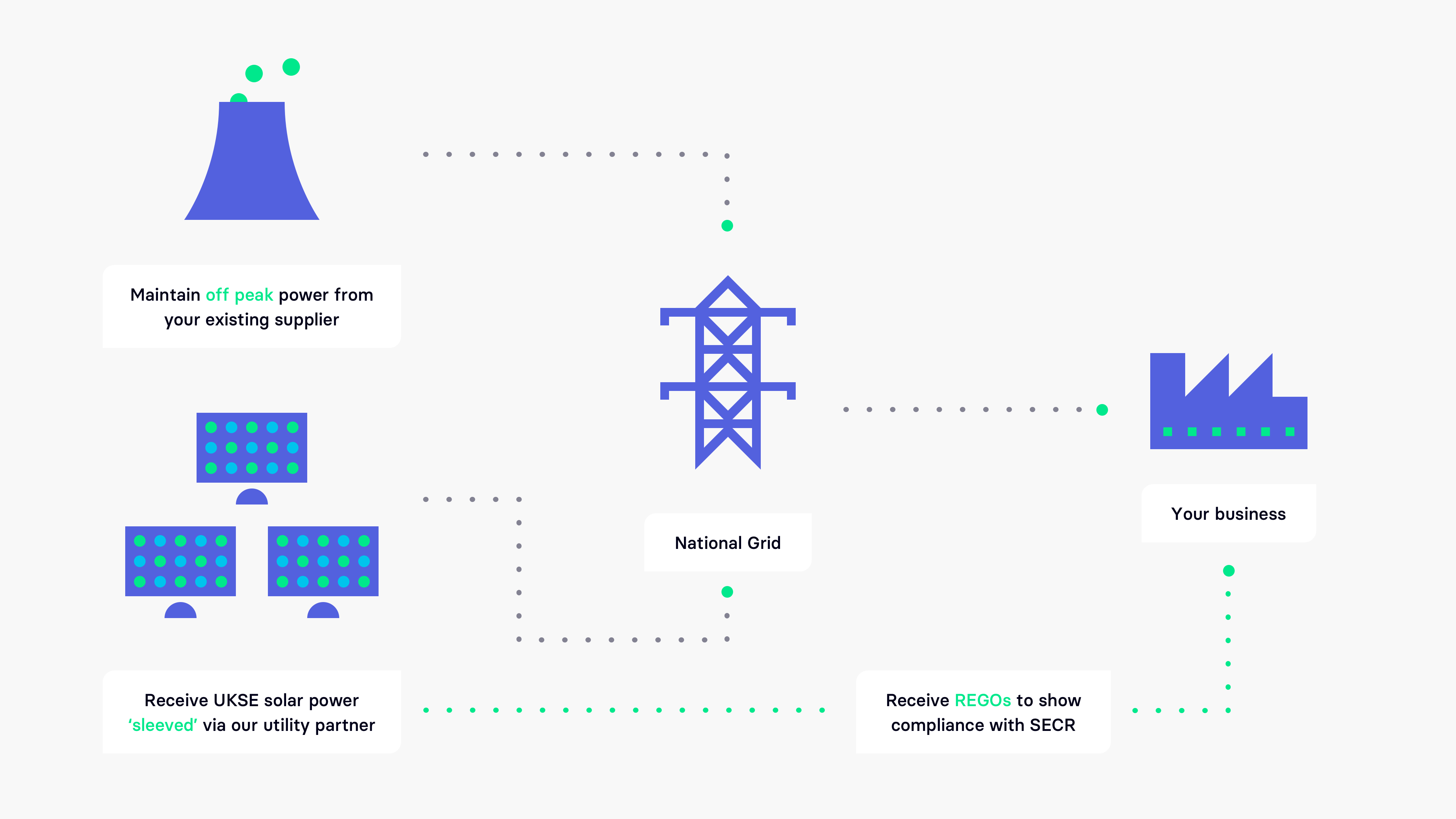 A sleeved PPA aims to deliver a portion of your business's energy by connecting you directly to solar farms across the UK. This option is perfect for inner-city businesses and local authorities who may not typically have the land or resources to create and connect to a private wire solar farm of their own. For every solar farm you connect to, we create a new solar farm elsewhere at no cost to you ensuring the UK's solar energy capacity is always increasing.
Once set up, you can choose from fixed price or variable energy tariffs, perfect for meeting long-term energy targets, and making significant savings on what you're used to paying.
Private Wire or On-site PPA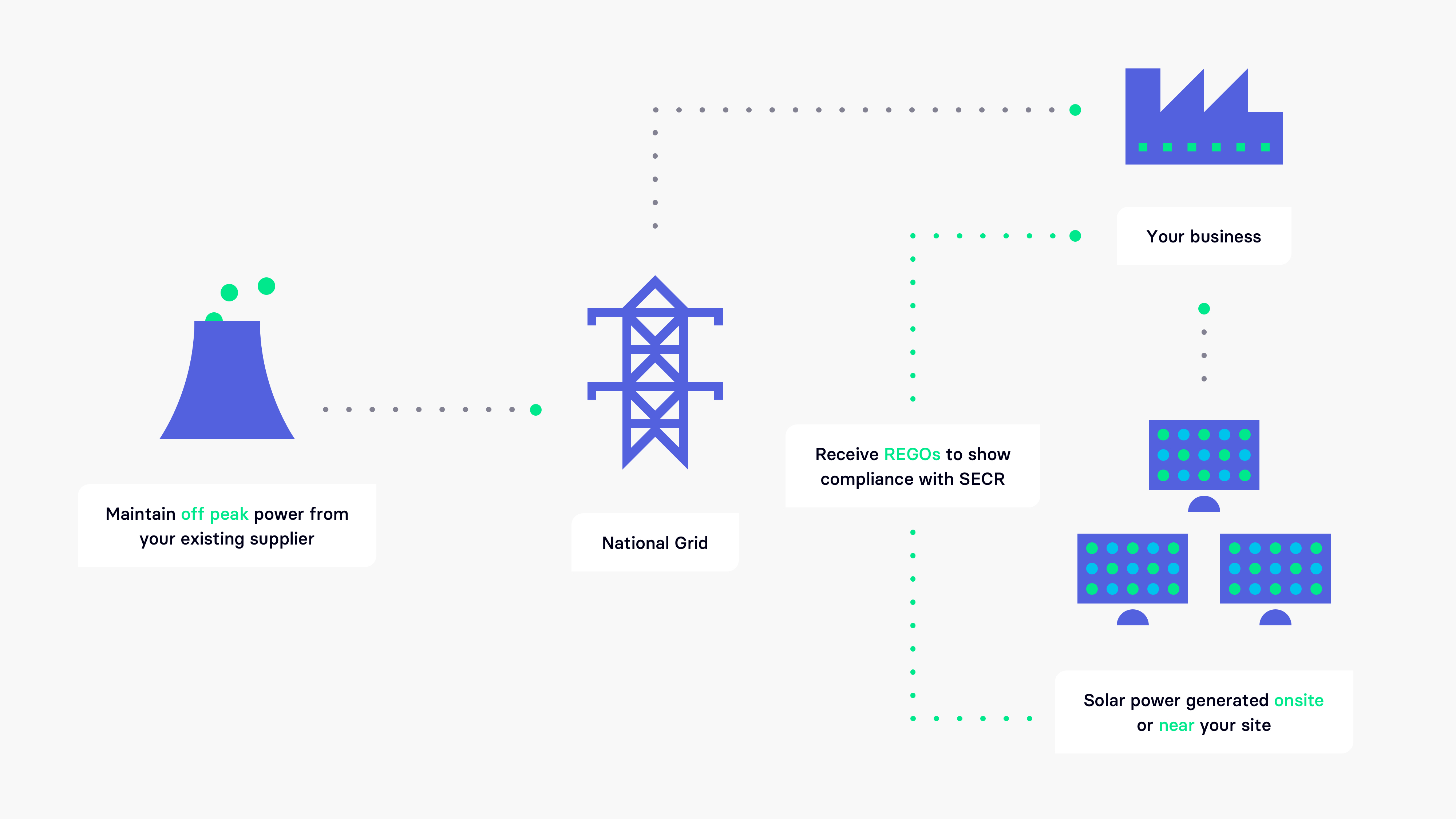 Private wire power purchase agreements offer businesses the option to buy energy directly from the power source cutting out the middle-man, eradicating non-commodity charges, and avoiding volatile energy prices. Creating and connecting to an on-site PPA is a way to future-proof your business and achieve carbon-neutral goals. But creating renewable energy assets of your own requires space and land, as well as the electricity demand to make this cost-effective. While it costs nothing up front for businesses to install, the price per MegaWatt naturally decreases with demand, making it most cost-effective for businesses with a high energy demand.
Synthetic or virtual PPAs
The final type of PPA is a virtual or synthetic PPA. These are purely financial agreements and result in no physical delivery of energy from a specific source to the consumer. At UKSE, we offer sleeved and private wire power purchase agreements only.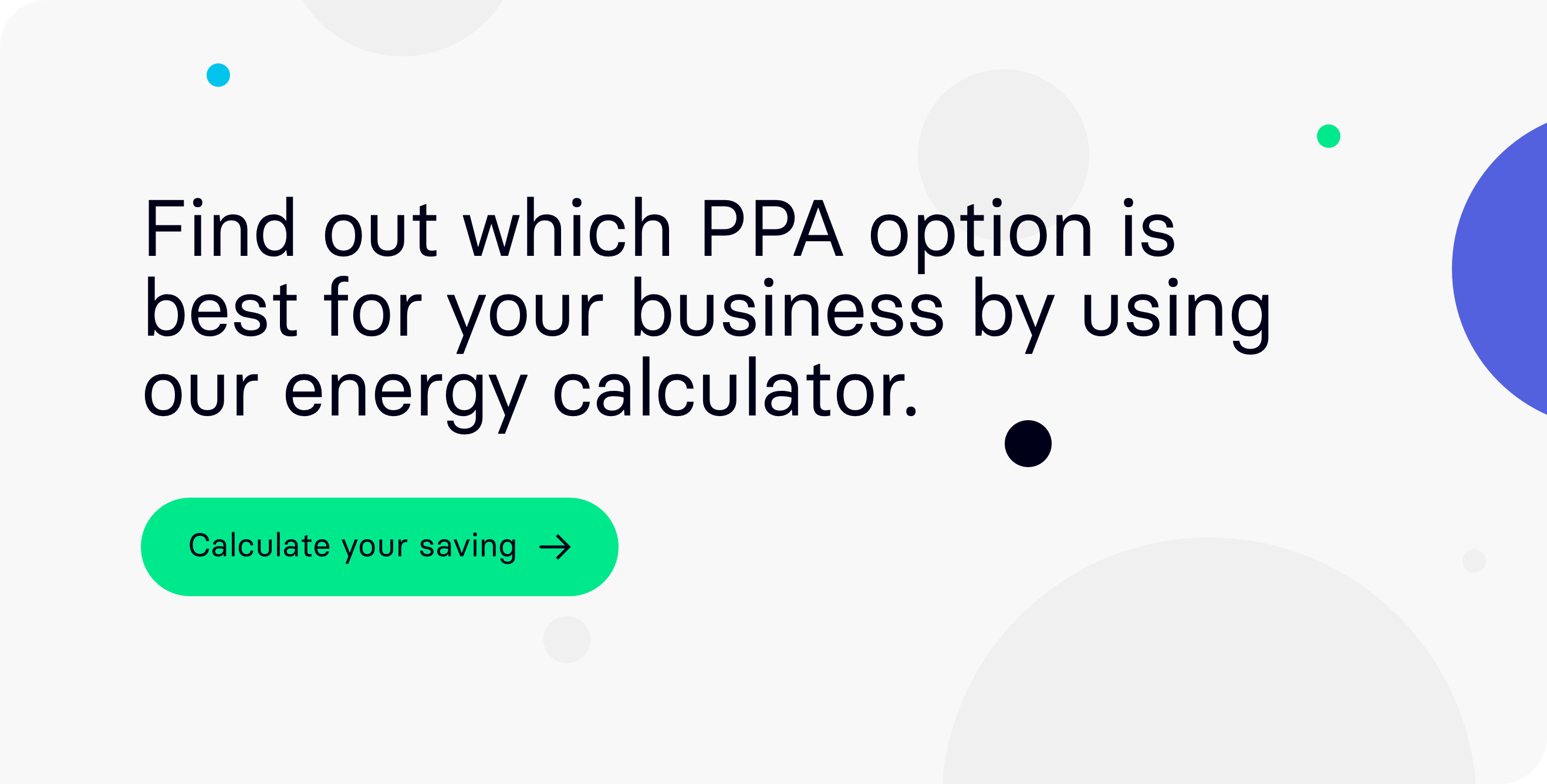 Is a solar power purchase agreement a good idea?
While it's certainly better for everyone to use green energy to power UK businesses, power purchase agreements take it one step further, while offering a whole host of business benefits too.
"A question we're often asked by our customers is: 'So, what's the catch?', but compared to other types of renewable business energy and power purchase agreements, there really isn't one."
Don Lord, Managing Director, UKSE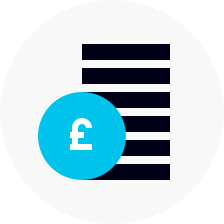 Power purchase agreements give businesses, like yours, the ability to save for the future, offering long-term revenue certainty and foresight on energy costs by allowing them to choose a tariff that protects them from future energy market fluctuations. This means you can finally spend time looking at internal inefficiencies instead of applying all of your energy to short-term fixes, like changing energy suppliers every few years.
Benefit from market price peaks while maintaining a discount to market at all times with a variable PPA
Maximise your energy spend with a fixed price PPA of up to 20 years
Put the power in your hands and generate huge savings through a dedicated solar farm
Avoid non-commodity charges with a private wire PPA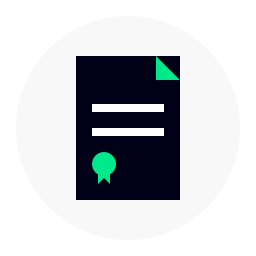 With more climate emergencies being declared, 2050 is often the target for carbon neutrality and zero-emissions. Using green energy is just a baby step in boosting your business's green credentials, but securing a power purchase agreement means you've really got something to shout about:
Cut your carbon emissions and make real progress towards achieving carbon targets
Gain renewable energy without interrupting natural wildlife
Make minimal impact on the natural landscape with farming practices remaining in place
Concentrate green credentials with your own Renewable Energy Guarantees of Origin (REGO) which we bundle together with your PPA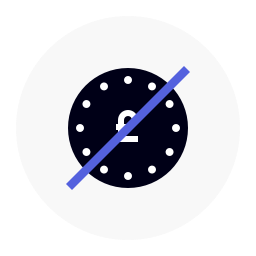 Urgency to meet the Green Agenda in the UK means that we can help facilitate your power purchase agreement at no upfront cost to you. But how do we do this?
First we talk you through the three options for supply of electricity:
Fixed Index - an initial electricity start cost against a percentage increase is agreed for the duration of contract.
Variable Index - an initial electricity start cost and a discount to market percentage is agreed for the duration of contract.
Private wire – a initial fixed electricity start cost in which cost which is then indexed.
As part of agreeing the PPA, we then profile the corporate energy demand to determine the amount of solar generation we can provide. This may be 1 x 10MW solar farm, 2 x 5MW solar farms. We then allocate the existing solar farms MPANs (meter point administration number) whose generation matches the corporate demand.
What about bills and unforeseen costs?
Same normal monthly bill at the end of the month
No maintenance costs to consider
No upfront costs payable to landowners by the PPA owner
How do I know if a power purchase agreement is right for my business?

While the benefits of a power purchase agreement are clear, it requires a specific type of business to qualify.
There firstly needs to be significant energy demand and by that we typically mean 4GWh's (4,000,000 kWh's) or above per annum. Businesses in the manufacturing, retail or the public sector tend to reap the benefit of a sleeved or private wire power purchase agreement because the increased energy demand helps to decrease the cost of the price per Megawatt meaning they can get the best discount to market and fixed rate PPAs available.
For the private wire PPA option, we will locate land near your business premises to create and connect the solar farm.
To learn more about our power purchase agreements, read our frequently asked questions.
Use our business energy calculator to see whether a power purchase agreement is right for your business or follow the steps to apply.